Posted by

Jadirah Sarmad
10 comments :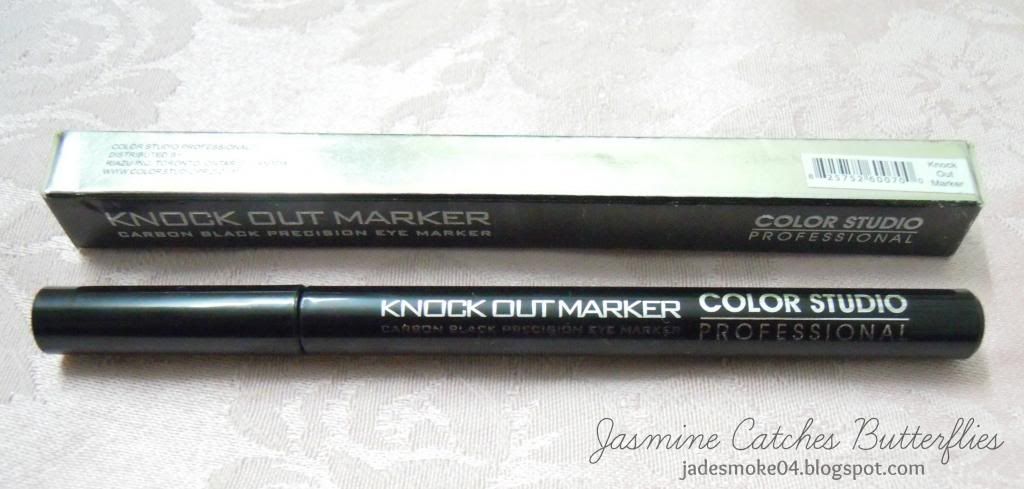 Usually people start out with eye markers before getting the real deal, that is the liquid liner but in my case, it was quite the opposite. A dear friend of mine, gifted me this Color Studio Professional Knock Out Marker for my birthday earlier this year, and I must say that I've been hooked to it ever since then.
I'm an eye-makeup person, I'd do my eyes any day rather than focusing on anything else but I like to keep the overall look rather simple for daily makeup routine and that means I do skip eyeshadows often. Surprisingly though, lining my lids was not that much of a favourite part, and that's not because I didn't like how it looked but because the liquid liner felt a bit too heavy on my lids for everyday wear while the pencil liner tends to smudge or isn't that fun to drag along the lid and the gel liner needs some extra time plus more skill.
Posted by

Jadirah Sarmad
44 comments :

"
The studio of all things graphic, funky and type, 9Lines a local Art, Fashion and Lifestyle brand. It's a roller coaster ride over a colorful rainbow full of pop, kitschy, loud, yummy, tangy lifestyle products with lots of attitude and spunk - overhauled with aesthetic sensibilities. 9Lines can be listed in the synonyms dictionary for FUN. From quirky, vibrant, retro looking, arty home accessories ranging from mugs, posters and laptop bags to tote bags, tin boxes, TEASE (T-shirt line) and jewelry, 9Lines is truly a modern take on the mundane products around us. Helmed by two creative design entrepreneurs, their first and current POP ART collection is definitely going to get your attention.
9Lines in its literal sense means having 9 separate lines that cover from fashion to Art to daily Lifestyle products.
Posted by

Jadirah Sarmad
40 comments :

09 10